Brookvale Community Centre
Brookvale Community Centre seeks to provide open access for all residents of Brookvale and the surrounding areas.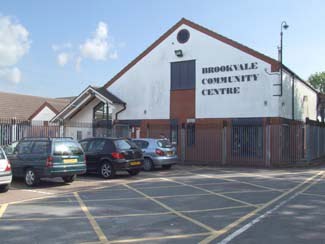 The community centre is successfully developing and is actively involved in the development of community focused user groups. 
We always welcome individuals who wish to visit the centre and use the superb facilities that are available.
Classes & Events
The Centre is regularly used for a wide-range of classes, including Stay Fit, Taekwondo, Children's Dance Classes, Majorettes and Bingo.
The Centre is also available for private hire for children's parties and other similar events.
Room Rental
There are two large halls available for hire, both with kitchen facilities and access to an enclosed garden with children's play equipment.
Please contact the Centre for further detail on availability and hire charges for group classes or a private function.
You can contact us by calling 01928 795171 or by e-mailing Brookvale.communitycentre@yourhousinggroup.co.uk