Hetherlow Community Centre
The Hetherlow Community Centre seeks to provide open access for all residents of Walton and the surrounding areas.
The facilites at Hetherlow also include the ability for people in the community to rent the large hall for parties and events.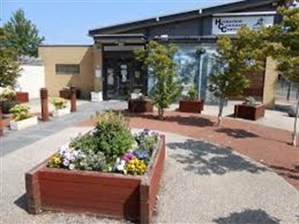 Rental prices:
Community - Half Day - £50
Community - Full Day - £100
Commercial - Please call for a quote
For information on booking the community hall please contact:
Chris Rattigan on 0151 523 7300 or 07990597275 or Email: hetherlow@gmail.com
Activities at the Hetherlow Community Centre
Hetherlow Community Centre is host to many events and activities in Walton. The following list highlights events that occur every week, for more details or to enquire about holding an event call Chris Rattigan on 0151 523 7300.
Social Bingo
Bingo every Monday and Thursday 8-10pm
Over 50's Bingo every Tuesday 1 - 3pm.
A small and friendly group, all are welcome.
Special Needs Excercise Class
Taking place every Monday between 1 - 2pm
Pilates
A light body conditioning exercise routine that helps build flexibility, muscle strength and endurance in the muscles of the body. The session takes place every Tuesday 6.45 - 7.45pm.
Wednesday Dance Night
Every Wednesday we host a dance night open to all age groups, learn to dance, meet new people and have fun:
Ballroom Dancing - 7 - 8:30pm
Line Dancing - 8:30 - 10pm
Belly Dancing
Taking place every Thursday, learn the traditional art of the mystical Turkish Belly Dance. These classes are for ladies only, Sessions take place at 6:45 - 8pm
Gentle Chair Excercise Class
Every Friday from 11am to 12pm
Social Night and Karaoke
Open to all we hold a social night every Friday between 8pm and 12am, we hope you can come along and enjoy the night.