Sefton Park Community Centre
The Sefton Park Community Centre seeks to provide open access for all residents in the surrounding areas.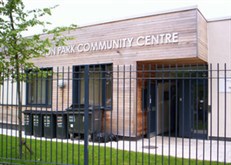 The facilies at the sefton park community centre include a Main Hall and Meeting room which are availble to rent out at an hourly rate. For full information on the availability and costs please contact the team on 0151 734 4196 or email: robertspca@hotmail.com
News and Activities
Craft Group
Come and join our craft group on Tuesdays 1.00pm - 3.00pm
Line Dancing
We have Line Dancing every Tuesday 3.00pm - 5.00pm 
Bingo
Fancy a game of Bingo? Join us on Wednesdays eyes down at 7.30pm.
Credit Union 
Save your money and get a great loan at community rates by joining the Credit Union available on Thursdays 11.00am - 12noon.
Art Group
You can join our Art Group on Thursdays 1.00pm - 3.00pm