Triple win for Sapphire extra care schemes as all three Stoke developments grab award nods
ALL three of Stoke-on-Trent's flagship extra care schemes have been shortlisted for prestigious annual architect and build awards.
Willow Barns, the first of Sapphire Extra Care Limited's three schemes built for Stoke-on-Trent City Council, has been nominated for a regional win in Royal Institute of British Architect's (RIBA) annual awards, due to be announced on May 22. Regional winners are considered for the highly-coveted RIBA National Award in recognition of their architectural excellence, the results of which will be announced in June.

Willow Barns joins sister developments Maple West in Chell and Oak Priory in Abbey Hulton, both shortlisted for the Royal Institute of Chartered Surveyors (RICS) Awards 2018, West Midlands, in the Residential category. The RICS category winners and Project of the Year winner will be announced at Grand Station, Wolverhampton, on May 2.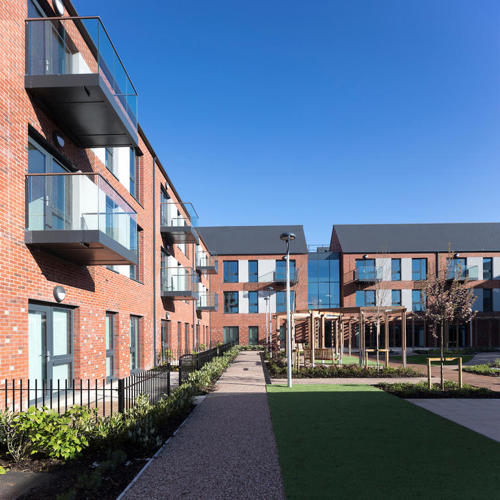 Sapphire Extra Care Ltd consists of developer Kajima, Your Housing Group and Eric Wright Group. All three sites were designed by PRP Architects who already have more than 100 architectural awards to their name. 

Each site boasts a village concept to create an environment that promotes healthy living and accessible care both internally and externally, ultimately providing residents with a 'Home for Life.' Sapphire worked closely with the city council to ensure the apartments were designed to adapt to the varying and diverse care needs of the local population.

Together the three sites offer 390 bedrooms, boast a range of facilities and services, and are designed to provide ultimate flexibility in tailoring care and support packages to different levels of need over the years.

Willow Barns' shortlisted design includes restored agricultural buildings and creates three linear "barn" structures all linked by spectacular glazed bridges. The development has already won two awards: Best Social or Affordable New Housing Development at the 2017 LABC Building Excellence Awards, West Midlands 2017, and won the HAPPI Completed Award at the 2017 Housing Design Awards.

More information about the Sapphire extra care schemes can be found here.