Your Voice
We have many ways you can get involved from formal roles to forums and panels.
Your Voice is how we talk about all our customer engagement.

It's recently been updated and will include the following formal channels:
1. Customer Services Committee (CSC)
2. Customer Connect Panel (CCP)

Customer Services Committee
We have now recruited five residents who will sit alongside four board members. 

Customer Connect Panel
You can download the application pack on this page (to the right  / below)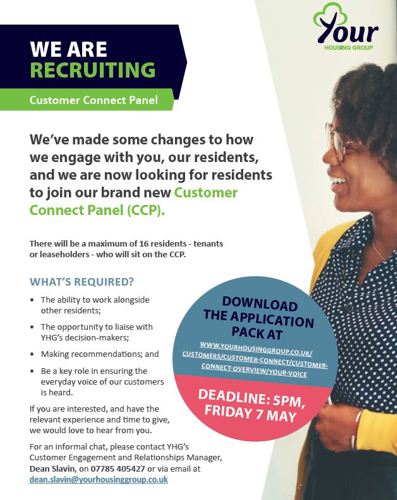 Other channels are less formal but it all comes together to enable us to better understand YOUR experience. We engage with you through a variety of means including face-to-face meetings, telephone calls, emails, texts and digital forums.

We also use social media, newsletters and surveys to talk with you - all of which help us to shape our services.