Grounds Maintenance and Cleaning
Keeping the inside and outside of your home is equally important and we understand that. Our Grounds Maintenance and Cleaning service aims to help you and your neighbourhood.
Our Grounds Maintenance service covers grass-cutting, verges, shrubs and hedges, as well as almost 30,000 trees, litter-picking and leaf blowing.  We also survey all our trees to ensure each tree is healthy or may require work.

We want to ensure we're looking after all the outside shared spaces we're responsible for. If you're concerned about the safety or stability of a tree, then please get in touch and we may be able to help.

Who looks after my garden(s)?
fix360, as well as our contractors, Greenfingers, Glendale and Tivoli, all maintain grounds, in line with Annual Programme.

What are my responsibilities?
As part of your tenancy or leaseholder agreement, you're responsible for keeping your own private garden tidy and cared for. Trees in your private garden are also your responsibility, however, there are exceptions, so please check if you are unsure.

If you live in one of our Retirement Living Schemes, we absolutely love you to plant flowers and plants.  Just please make sure you check it's OK first as they will then be your responsibility.  

How has COVID-19 impacted this work?
We are moving towards the standard two visits a month from now on, but please note:

 - Our service may be slightly slower due to social distancing and working individually in some cases
 - We are solely concentrating on grass-cutting throughout May before resuming our Annual Programme
 - We are following Public Health England (PHE) guidelines with regards to social distancing, and Personal Protective Equipment (PPE)

All other areas of the service will resume either in June, or from their usual annual start dates in July,  including: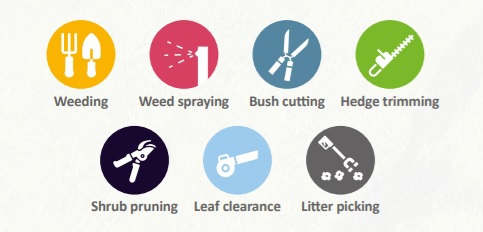 Hedges and Trees  - Nesting Season
We do not cut hedges and trees between March and end of June/early July as this is the main breeding season for nesting birds.

It is illegal (under Section 1 of the Wildlife and Countryside Act of 1981) to "intentionally take, damage or destroy the nest of any wild bird while it is in use or being built" or to intentionally kill, injure or take chicks or adults, or intentionally take or destroy any eggs.

The only time we would cut a hedge during this time is if there is a Health & Safety implication, eg blocking traffic sight line or overgrowing a fire escape.

We will resume our hedge-cutting programme in Birchwood in late June, assuring there no live nests,  and July for everywhere else. We will return in October to carry out hedge reductions, where needed.

Grass-cuttings / Mulching
We don't collect grass cuttings, as this is not only unnecessary, but it may actually be counterproductive to growing a healthy lawn. The clippings, when left in place, will provide a ready source of fertiliser, whilst also helping the soil retain water. This promotes root growth and a healthy lawn. For more information, please read our Mulching Benefits guide box on this page.


Coppicing
We also carrying out coppicing when needed. This is a woodland management technique of felling trees at the base and allowing them to regrow. It also allows us to assess our trees. Coppicing will usually take place between November and February, to ensure the birds are not nesting and the leaves have fallen.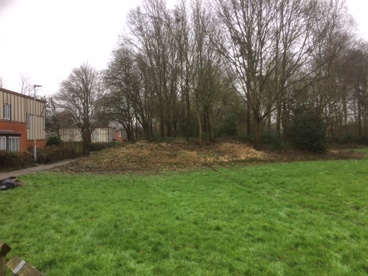 Garden parties 
Are you planning a garden party or scheme make over? Let us know and we will aim to help where we can.

Cleaning
It's our responsibility to clean corridors, staircases, landings, lifts, communal kitchens, bin areas, rubbish chutes and porches and whilst this is done regularly, it has been stepped up in light of COVID-19. Cleaning and Window Cleaning programmes are available on this page, as well as on your Noticeboards. There are also signing -in sheets so that you are aware when we have been or are due.

Jetwashing
Some of you may have already had your scheme jet-washed, which will have made a great improvement to the scheme and reduce the growth of any moss.  We will be assessing schemes again this year to ensure we keep on top of this.

All we ask is that you keep shared areas tidy and free of personal items. They can be a fire hazard and may have to be removed.