Housing Day - Investing in our communities
Today celebrates the positive impact of social housing on thousands of people across the UK, with stories by UK housing landlords, staff & proud tenants.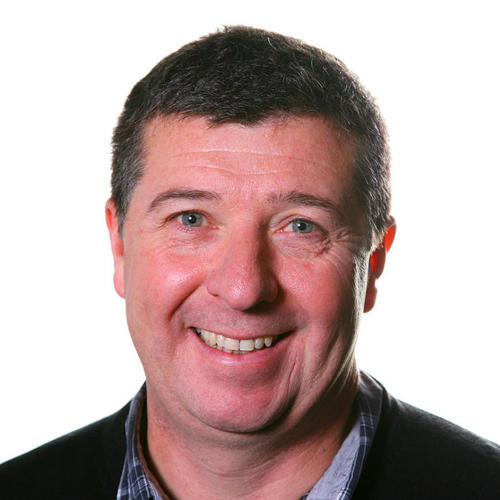 Now in its seventh year, #HousingDay has played an important role in raising the profile of the social housing sector and ensuring the voices of residents are heard.

The theme this year is 'Community Investment' and will seek to promote the excellent work both social landlords and residents are doing to support communities across the UK at a time when it's needed most.

It's easy for everyone to get involved in #HousingDay but first we need to spread the word - encourage friends, colleagues, residents and the wider communities to get involved. We would love to hear your positive stories.

The Twitter hashtag is #HousingDay or follow @housingday for more information.

Today, we're shining a spotlight on Dave Litherland, Head of Regeneration, to give you some insight into what his role involves.

"I'm very lucky to work with a great team (The Community Regeneration Team) whose role is to work in our identified priority areas on supporting residents who would benefit from our help. In Moorlands and Partington we are running employment support programmes which are successful in finding work for our tenants.

We recently won a competition with Homebaked in Anfield to develop 3 commercial and 8 residential units which our Development Colleagues will project manage. We are currently on site in Anfield undertaking the final phase of £2m environmental works on behalf of Liverpool City Council.

We recently agreed the specification for a show home in Partington which will look at how we can improve the internal and external appearance of our homes while also improving the insulation. The final aim is to have homes which are warmer and have improvements we are proud of. The estate does need better permeability along with improved parking which is a real challenge but we believe if we all work together we can make long lasting improvements across the estate.

I am particularly pleased with the work we do supporting the Manchester Chinese community via the Tung Sing Legacy Agreement. We are engaging residents to participate in events that support the Chinese culture. We are also looking on our assets and how the local environment can be improved to the desirability of our schemes and our residents well being. This can be seen with the work recently completed to the area in front of Falkner Court.

No one day is the same, I can start the day in a meeting looking at planning for a project in Anfield or Partington and end the day in Grove Village looking at how best to support residents to manage the community centre. I have worked for YHG for many years and am often heard saying thats a new build scheme and told no it isn't, it was built 25 years ago! I reply it was a new build in my day...

I started working in Housing to make a difference and while working for Wirral and Crewe Councils I often worked in estates that were not very well designed. I decided I wanted to work for a Housing Association who could build new homes that I could be proud of. I not only do this now but I am also working on projects to improve estates which could have been better designed. My first operational role in Wirral was moving residents out of maisonettes in Rock Ferry. I was then back in the area as the Manger who re-let the new homes developed by Liver.

I take phone calls from Counsellors most weeks asking for me to assist someone or to help with a project, this is just part of working within neighbourhoods. I have also been known as 'Mr Anfield' which normally comes linked to a request for a tour of the area, but we're not just making an impact in North Liverpool, our team works across a range of areas and is looking to expand where we support next year.

I love my job as no day is the same and I see everyday how our team helps people into employment, scheme improvements. I also like to see how staff can be developed and grow as I encourage all my team to make decisions and be accountable and empowered."