Internal Success for Your Housing Group
The Communications Team at Your Housing Group has been recognised for two international awards - congratulations!
Your Housing Group is thrilled to be recognised for not one, but two, international awards for our intranet.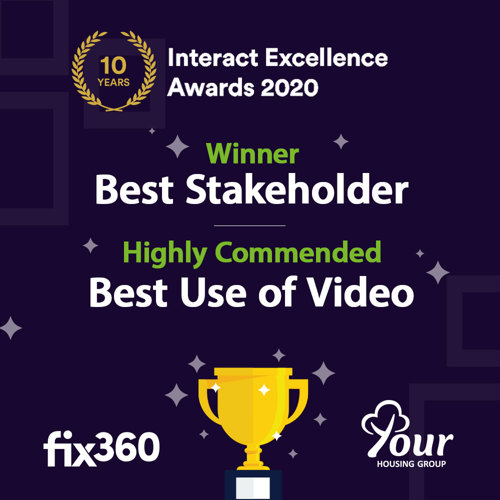 Since launching in November 2018, we've achieved a one-stop shop for the latest news, colleagues' information, stories, polls, event bookings, policies and fun! Also, in the current climate and with almost three-quarters of our colleagues working from home, it has been a key enabler in us being able to keep the business running, which has been invaluable.

Vicky Dermody, Internal Communications Manager, attended the virtual awards ceremony this evening, along with some of the team, taking the win in the Best Stakeholder category and Highly Commended in Best Use of Video, saying, "We're thrilled to bits to have won these awards. To be even considered against the likes of Travelex and Sony Playstation Europe, is an honour, so this was totally unexpected. It's been a great team effort and we're grateful to all our colleagues for really getting on board with it so quickly."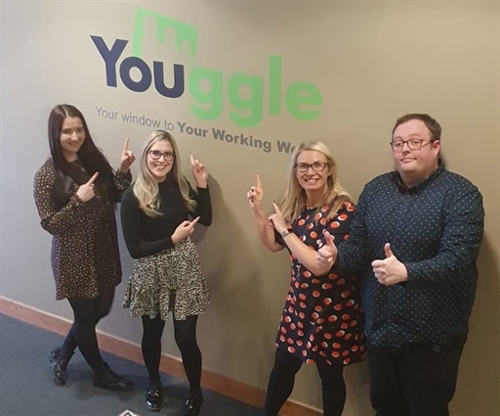 The world-wide Interact Excellence Awards is now in its 10th year and celebrates those organisations and individuals at the forefront of digital workplace, intranet, and internal communications innovation. The shortlist of nominees spanned small non-profits through to international enterprises from around the globe, including entrants from the US, UK, Australasia, and Europe, Middle East and Africa (EMEA).

Entries were judged by an independent panel of experts from fields including communications, engagement, and digital workplace strategy.

Judge's quotes: "I can't say enough about Youggle! It's SO creative and it literally oozes your company culture! I didn't personally judge for the design category, but if I did, you'd probably have my vote here too. Your videos are so well done – they are professional, but not too stiff and formal. Coming from a measurement background, I LOVE how you handled your survey feedback. No one thinks to make a story out of findings – you not only did this but did it in a very compelling and interesting way. Congrats!"

"Very impressive to see their People Plus Director be such a leading champion for Youggle, the new intranet. Can't ask for more than asking that key leaders are consistently one of the top influencers!"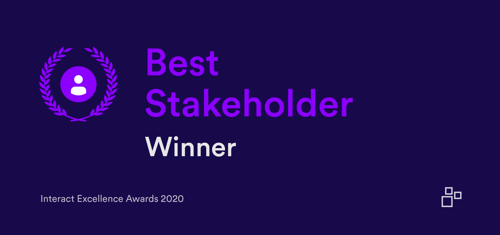 People Plus Director, Stephen Joyce, says, "The vision for Youggle has always been 'Your window to your working world'. We needed our geographically dispersed teams to have one single view of the YHG world, whatever their level or role. Youggle is a place for clarity, updates, opinions, ideas sharing, and fun and social interaction. An intranet is only ever as good as its content and our team works really hard to keep it fresh, engaging and up-to-date. We're really pleased to be recognised for this, especially as we only launched it 18 months ago and are only just scratching the service with the functionality available to us. It also goes without saying that our intranet has been a key enabler in our response to the current situation we all find ourselves in".