Careers
We're continuously improving, and so is our website…

We're currently upgrading our career pages to really bring to life what it's like to work at Your Housing Group and fix360.

Our employee experience differs from the rest – 88% of colleagues recommend us as a great place to work.

We have created a culture where people can thrive, learn and develop.

At #TeamYHG we measure performance on outputs and quality, not hours and minutes. And last year we made homeworking a permanent capability for 30% of colleagues, including our customer contact centre; and in April we will complete renovations on our three-story, state-of-the-art collaboration space in Warrington.

Youggle House, named after our award-winning intranet, will house three floors of dedicated wellbeing, social, collaboration and meeting space.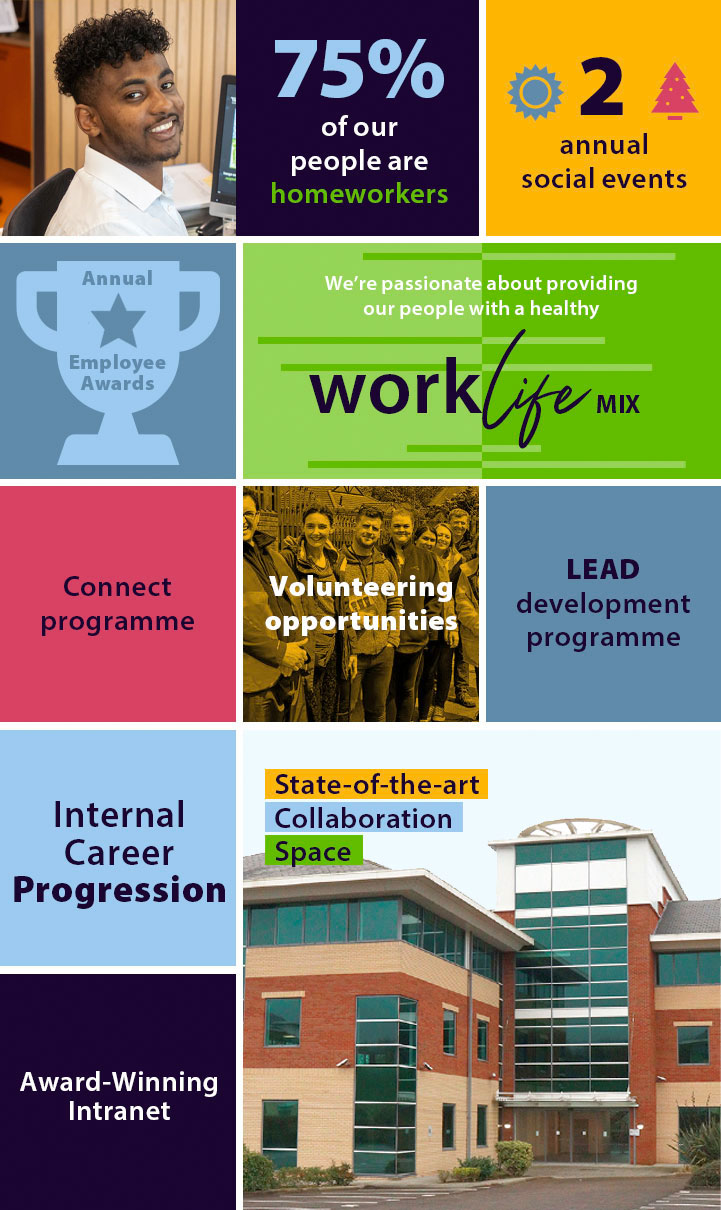 Our five-stage recruitment process
Our technical and senior appointments recruitment process