Your Voice
We have many ways you can get involved from formal roles to forums and panels.
Your Voice is how we talk about all our customer engagement. We always want our residents to be able to communicate with us using their 'channel of choice' as well as offering both formal and informal ways of engaging with us.  


Customer Services Committee (CSC)
This replaces the former Customer Operations Committee and we have now appointed three residents to sit on the CSC alongside four board members. They are: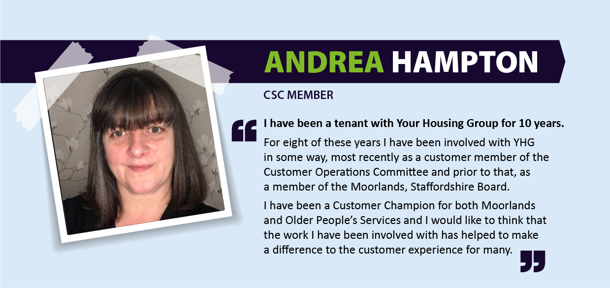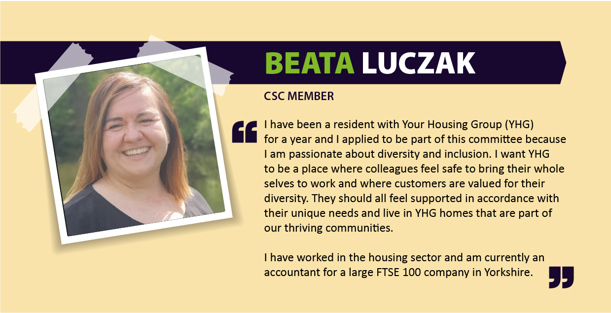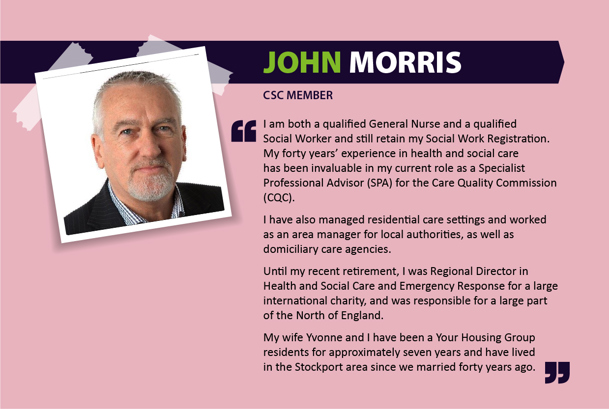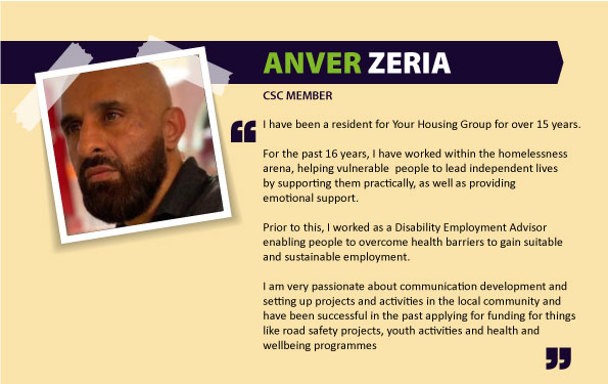 This group will work strategically looking at what we do and why and we'll be sharing more about each of them very soon, so watch this space! 
Customer Connect Panel (CCP)
Applications for this panel have now closed as this is also a brand-new engagement group that will give residents more of a platform to shape how we deliver on our promises.

As soon as we have appointed all members, we'll share details on here too.
Resident Safety Panel
You can read more about this here

Customer Scrutiny Inspectors (CSIs)
Not those kind 😉 Read all about our CSIs and how to become one here
Other channels, such as walkabouts and attending your resident groups are much less formal, but just as vital to you being able to get your voice heard by us. They all enable us to better understand YOUR experience and we engage with you through a variety of means including face-to-face meetings, telephone calls, emails, texts and digital forums.

We also use social media, newsletters and surveys to talk with you - all of which help us to shape our services.