Safeguarding
Safeguarding is the action that is taken to promote the welfare of children, young people and vulnerable adults to protect them from harm.
If a person is in immediate danger, dial 999 and ask for the police.
We have safeguarding polices and procedures to ensure that every child, young person and vulnerable adult we come in to contact with regardless of their age, gender, religion or ethnicity, can be protected from harm.
Safeguarding means:
Protecting vulnerable people from abuse and maltreatment
Preventing harm to vulnerable people's health or development
Taking action to enable all children, young people and adults to have the best outcomes.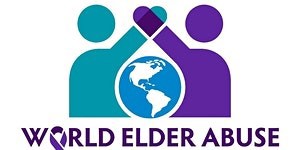 What is elder abuse?
Elder abuse, like all abuse, can come in many forms including:
 - Physical
 - Sexual
 - Financial
 - Domestic
 - Psychological
 - Neglect
Older people are particularly vulnerable to abuse and may be unable to defend themselves and get help due to fear and physical challenges. These can be major barriers to seeking and getting help, and sometimes spotting and challenging abuse in the elderly isn't easy.

We are aware that those living with an abusive partner, family member or caregiver may now face an escalation in abuse due to the COVID-19 outbreak and we want to make sure you know what to do, if you suspect someone may be at risk.

Examples of Elder Abuse

How do I report a concern?
If the adult is seriously hurt or the abuser is still with them, and they are in immediate danger ring the Police on 999.

If you are aware of someone at risk and they reside within a YHG property, please contact us on 0345 345 0272 so we can look at how best to support that individual.

If you have any concern for any residents living within a YHG property or scheme and there are staff on site or you have contact details for staff managing the site, then you can share your concerns with them directly. These will then be investigated, and appropriate interventions will be put in place.

If you have concerns for an adult and they aren't a customer of YHG then please visit the Government's website for more ways to report a concern by clicking here.



At Your Housing Group we care about your wellbeing and will always help you live in a safe environment. You can contact us for advice, information and support and we'll talk to you about your situation and ask questions to understand how you are currently managing and what your likely needs may be.