Congratulations to all our young residents from all four foyers, who we celebrated at the Galactic Awards.
Residents at Verve Place in Warrington, Bridge Foyer in Chester, Coops Foyer in Wigan and Ravenhead Foyer in St Helens came together on Friday 14 April, to be recognised for their achievements over the last twelve months.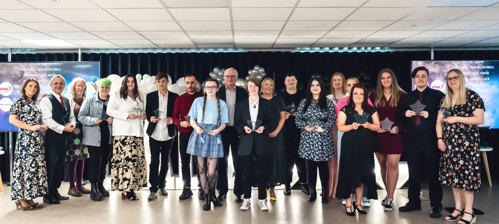 This is the second time we have held the Galactic Awards for our young residents, aged 16-25, and it wouldn't be possible without our sponsors.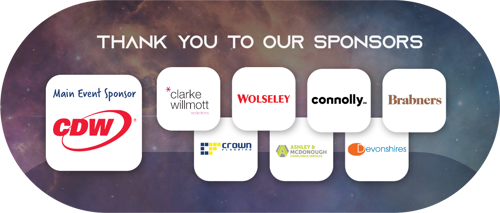 The awards recognise the young people who've shown particular determination, perseverance and willingness to give themselves a great start to adult life - something that can be a real challenge for some. Four awards were handed out to residents at each of our foyers.... 
                           Reach for the Stars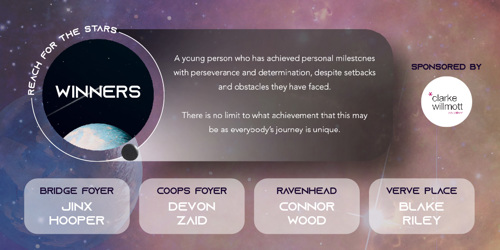 The Big Bang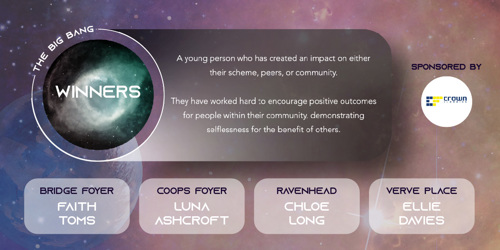 The Sky's The Limit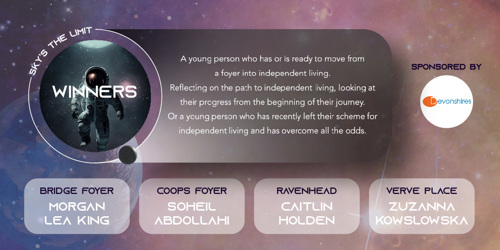 Solar Eclipse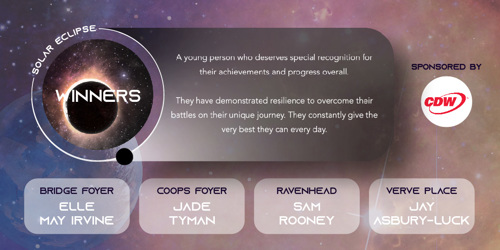 The fifth award was for one of our partners (again one per foyer) who support our young residents, and the schemes, to make lives easier and better in some way.
                                         Infinity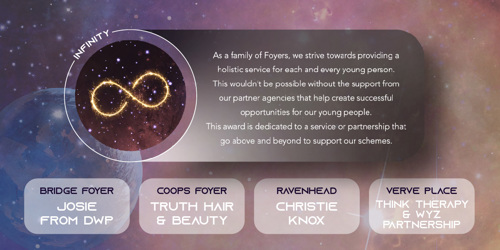 Congratulations to everyone involved - and in particular our sponsors, without whom this couldn't happen, and foyer colleagues!