Customer Connect outlines how we'll engage with you and work with you, what standard of service you can expect to receive, and the different ways you can get involved with us.
It's how we 'connect' with you and ensure that you feel cared about and respected, and treated fairly and honestly at all times.
It's In Your Hands
It's In Your Hands (IIYH) is our community funding available to support local groups and community projects. 
Groups can bid for up to £2,000 for their neighbourhood.
Read more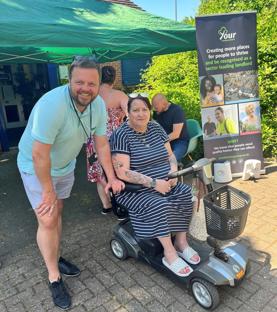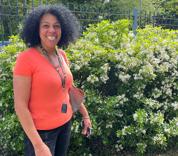 Getting involved
Involving you in our operational activities and decision making, ensures we deliver the services that you need. Your Voice is our customer engagement model. 
We want you to be able to engage with us using your channel of choice' and we offer both formal and informal ways of engaging with us.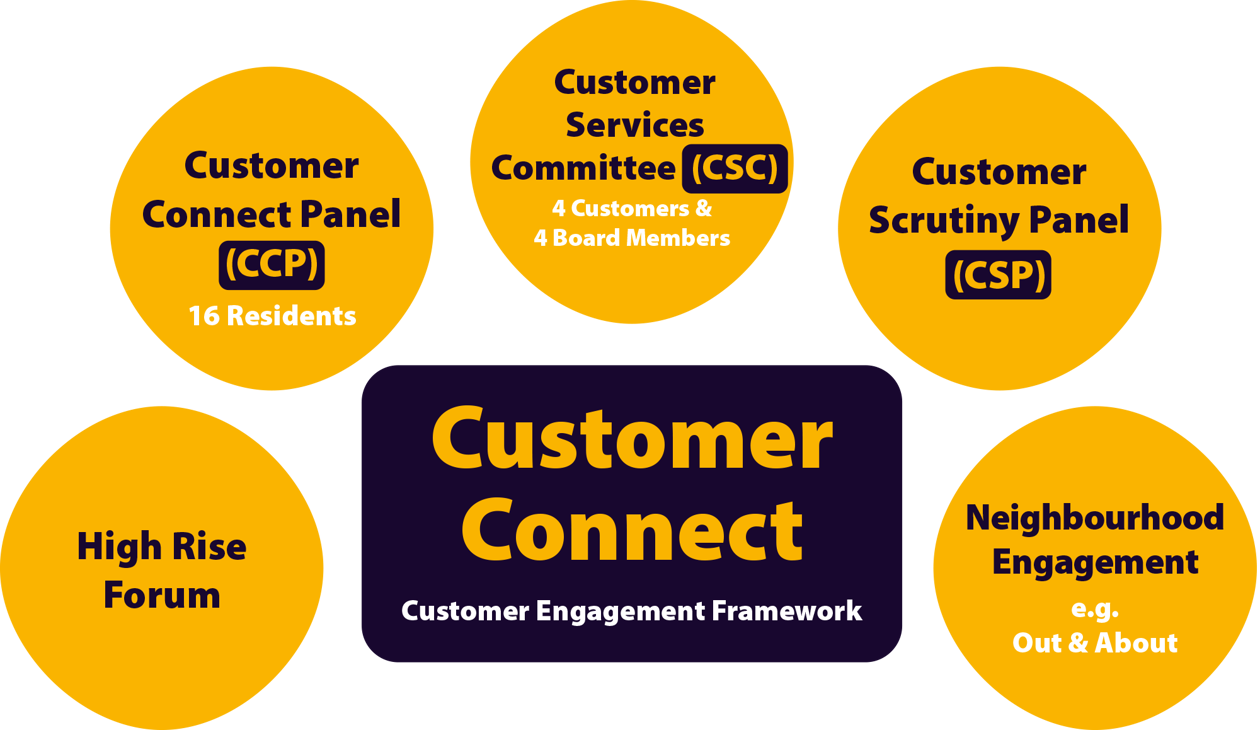 The Customer Services Committee (CSC)
The Customer Services Committee is a committee of the YHG Board which will oversee that our strategy for our customers is carried out and review and monitor our performance in relation to customer experience. It will also input into areas such as value for money, compliance with regulation and recommend service improvements. It will comprise four customer members, together with four non-executive members of the YHG Board, one of whom will Chair the Committee.
The Committee will meet approximately eight times a year either online, or in person whenever possible in Warrington.
I have been a resident with Your Housing Group (YHG)for a year and I applied to be part of this committee because I am passionate about diversity and inclusion. I want YHGto be a place where colleagues feel safe to bring their whole selves to work and where customers are valued for their diversity.
They should all feel supported in accordance with their unique needs and live in YHG homes that are part of our thriving communities. I have worked in the housing sector and am currently an accountant for a large FTSE 100 company in Yorkshire.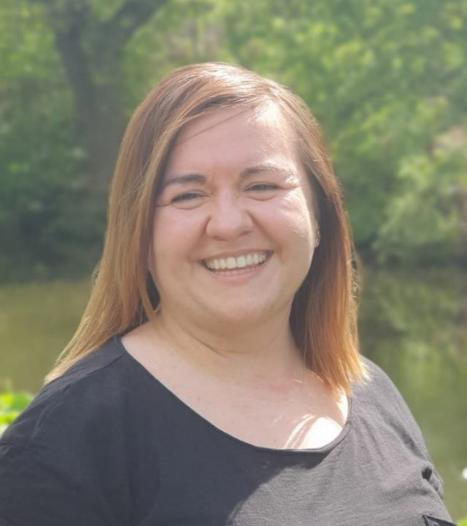 I am both a qualified General Nurse and a qualifiedSocial Worker and still retain my Social Work Registration.My forty years' experience in health and social carehas been invaluable in my current role as a SpecialistProfessional Advisor (SPA) for the Care Quality Commission (CQC).I have also managed residential care settings and workedas an area manager for local authorities, as well asdomiciliary care agencies.
Until my recent retirement, I was Regional Director inHealth and Social Care and Emergency Response for a large international charity, and was responsible for a large partof the North of England. My wife Yvonne and I have been a Your Housing Group residents for approximately seven years and have livedin the Stockport area since we married forty years ago.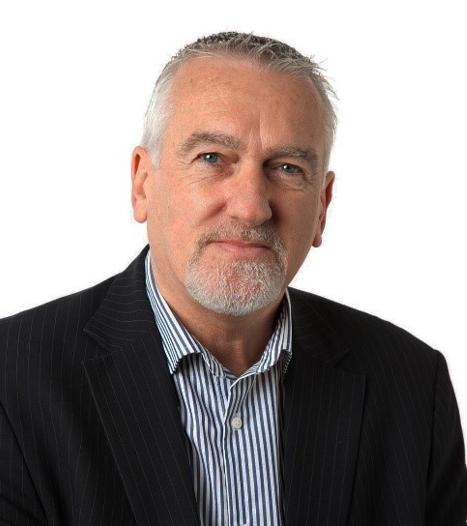 I have been a resident for Your Housing Group for over 15 years. For the past 16 years, I have worked within the homelessness arena, helping vulnerable people to lead independent lives by supporting them practically, as well as providing emotional support. Prior to this, I worked as a Disability Employment Advisor enabling people to overcome health barriers to gain suitable and sustainable employment.
I am very passionate about communication development and setting up projects and activities in the local community and have been successful in the past applying for funding for things like road safety projects, youth activities and health and wellbeing programmes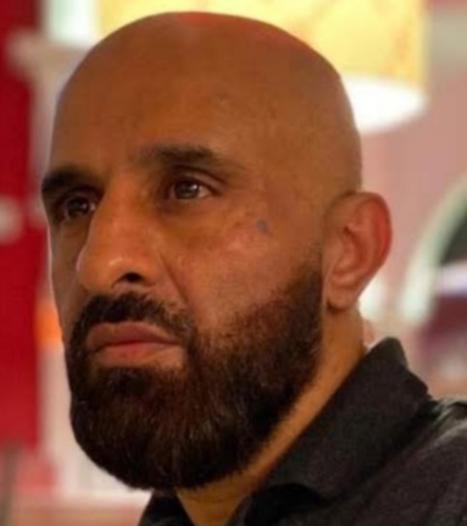 Other ways to get involved 
Other ways, such as walkabouts and attending residents' groups are less formal, but just as vital to getting your voice heard. They all enable us to better understand YOUR experience and we engage with you through a variety of means, including face-to-face meetings, telephone calls, emails, texts and digital forums.  
We also use social media, newsletters and surveys to talk with you – all of which help us to shape our services. There are also specific groups such as the High Rise Forum. This forum helps us to better understand how we can enhance resident safety in multi-occupancy buildings. 
To find out more, email  [email protected] 
If you want to have a say, and have something raised by either the Customer Services Committee or Customer Scrutiny Panel, contact Chris Quigg, Customer Scrutiny Manager on 07785 405427 or email [email protected]