Enlarging Text

If you use a mouse with a scroll wheel (usually between the two buttons on a standard mouse), gently scroll it away from you whilst holding down the Ctrl key on the keyboard. Wheel it towards you to make the page smaller.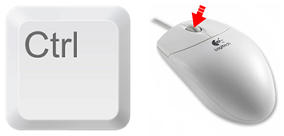 If you don't have a scroll wheel, hold down the Ctrl key and press the + (plus) key to make the page bigger (this can be found next to your backspace button). Using Ctrl – (Ctrl & minus) will make it smaller again.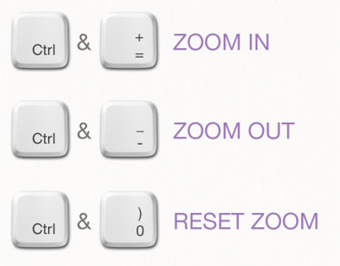 Listen to our website with ReachDeck
ReachDeck is a free tool that speech enables website content. It offers people with accessibility needs the chance to listen to, rather than read, the content of our website, it can be useful for the following people:
Those with literacy and reading difficulties
Those where English is not their first language
Those with Dyslexia
Those with mild visual impairment.
This software is free to use and there is no need to download anything.
To get started, click on the orange circle with a person in it at the footer of the page. A floating tool bar will appear which will allow you to access ReachDeck's features and options.
You will be able to:
Read web pages aloud in a human-sounding voice 
Read PDFs in their accessible format
Highlight each word as it is spoken to show you where you are on the page
Magnify text to your chosen font size and font style
Convert text to MP3  audio format
Mask information on the screen to help you focus on a particular area.