Maple West's shop has had a much needed expansion.

And it's all thanks to one of the residents, Shirley Critchlow.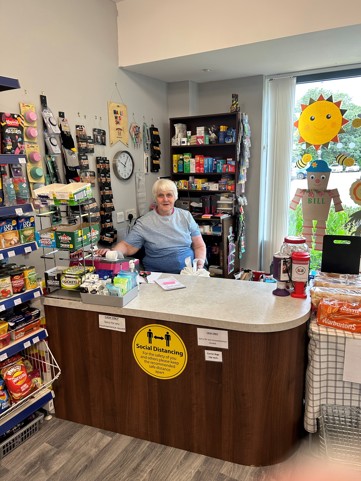 For some of our residents at the Over 55s village in Stoke, it's not always easy to get out as much as they'd like, so having a shop with everything they need is vital. However, the old store was too small to have much stock and it was only big enough for one wheelchair at a time. 

So, the wonderful Shirley not only spent her own time creating a new space, she also personally bought fridge freezers, shelves, decorations and everything needed to bring the shop to life!
Shirley said, "I started as a volunteer with the ladies who used to run it before. We needed more space. I spent money on it to make it bigger and paid for everything myself."
Jenny who has lived at Maple West for six years said, ''Shirley has done us proud in here. I use the shop a lot. Whatever I want, she gets it for us - there's no problem whatsoever. I will be supporting it. She does a good job - she's the best we have ever had here."
The shop now has the space to stock frozen and chilled foods, toiletries, newspapers and more so the residents don't need to go out if they don't want too!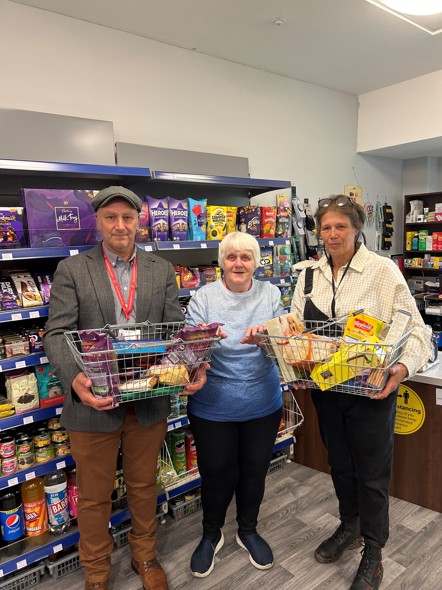 Clare Maguire, Manager at Maple West added, "We are so grateful to Shirley and all the volunteers who help keep the shop running and stocked up for our residents. We have a great community and we care about making life that bit easier too for those who need it. Thank you again to Shirley for all she's done!"