Verve Place, our Warrington foyer, has opened three repurposed welcoming, warm spaces for young residents to use.
The rooms have been carefully designed, in partnership with Ikea, to ensure the most useable areas for studying, relaxing and working out - perfect for both a healthy body and mind.
Colleagues, residents, partners and guests came along to see the rooms and officially open them in the foyer, which offers safe, affordable homes for young people aged 16-25 who are at risk of homelessness.
"It's what residents told us they wanted" said Paul Storey, Manager of Verve Place, "and we care about giving them the opportunity to have both a healthy body and mind, and these rooms reflect that."
The rooms are:
A relaxation room in calming colours and soft furnishings. 
A study area to read, work and have a quiet, dedicated place to focus.
A gym complete with treadmill, punching bag and weights which is an amazing space for young residents to focus on their fitness, mental wellbeing, without the cost of a gym membership.
Gareth Jones, Interior Designer from IKEA Warrington added, "Verve Place reached out to IKEA Warrington looking for support in planning two areas, a chill out area as well as a study room. We wanted to plan and design areas where those using them could feel safe. I used natural and calm tones and modern furniture which would be appealing to this age group, as well as offering comfort." 
"I am proud that this space will help support people in their time of need and I hope that it sees them on a journey to a better future." 
Local Councillor Maureen McLaughlin officially opened the space with a ceremonial ribbon cutting, saying, "I am very pleased to be able to visit Verve Place today and officially open these wonderful spaces. I first visited Verve Place for its 10th anniversary, and it is so wonderful to see this for young people in Warrington who are at risk of homelessness. These spaces are fantastic, and I think it is a really lovely project that the residents will be able to enjoy for many years to come."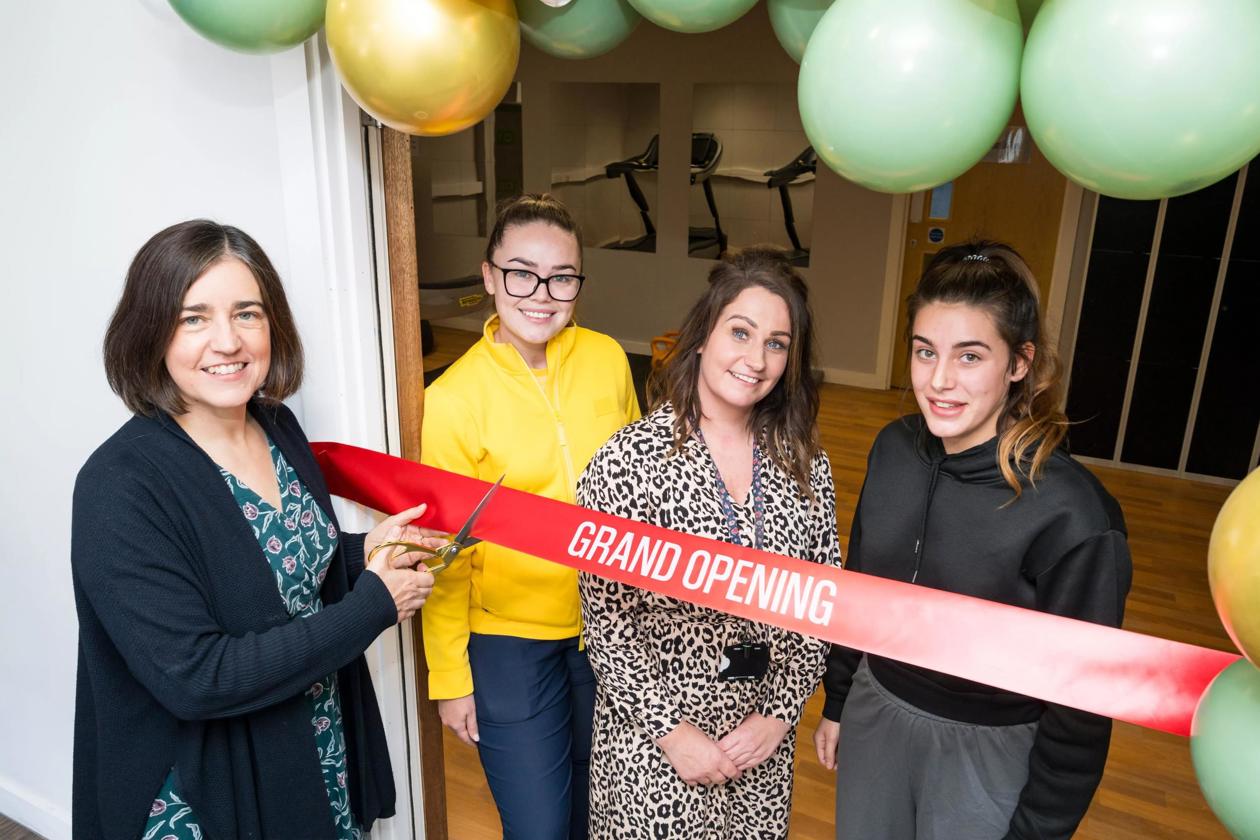 Verve Place Opening L-R: Councillor Maureen McLaughlin, IKEA, Lisa McWalters Deputy Manager Verve Place, and resident Dion Groarke.