A brand new, purpose-built Coops Foyer moved a step closer, recently, with plans lodged with Wigan Council.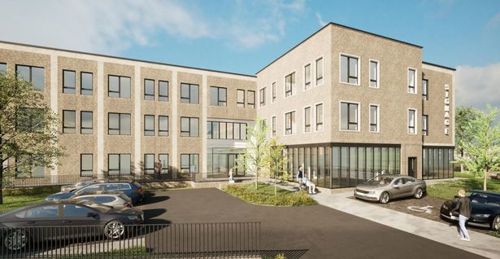 The proposed three-storey complex is designed to include a 38-room apartment block, as well as teaching and studio facilities, a training kitchen, a meeting space, breakout space, a laundry room, a residents lounge, an indoor and outdoor gym and recreational space outside.

Foyers provide quality accommodation with support in accessing learning, training and employment opportunities for young people aged between 16 and 25.  Your Housing Group operate four Foyers across the North West and are members of the Foyer Federation.

Located at the site of a former bakery in Wigan, the canalside location is proposed to replace the current Coops Foyer, sited on Chequers Street.
Martin Wright, our Head of Supported Housing explained the importance of the move:
"We've worked in partnership with Wigan Council for many years, providing support at Coops Foyer for young people who are homeless. Having the opportunity to move this service to a brand new, state-of-the-art facility near Wigan town centre is really exciting!"

"The new development will let us build on everything that we have achieved at Coops Foyer and take our service to the next level, for the benefit of our younger residents in the borough."

Paula Marshall, YHG's Director of Housing & Customer Service added: 
"I'm really proud of the work that our teams do across all of our Foyers, providing futures and improved life chances and outcomes for over 200 young people, each year.  Our Foyers have received the highest level of Foyer Federation Accreditation, for the third year running."

"The chance to build a brand new Foyer in such a great location in Wigan is a fantastic opportunity for both YHG and the communities we serve in Wigan."

Artist's impressions of the new site have also been lodged and can be seen below: