How to get online
This page offers advice and support to enable you to get online and learn the skills you need, in order to use internet based products and services.
Where to get online…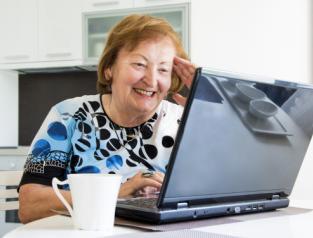 There are many ways to get online. Most of Your Housing Groups schemes are WiFi enabled and there are also a number of other locations in your area such as libraries and community centres that may also have computer access.
Find your nearest location here.
Please note Wi-fi at Your Housing Group schemes is only available to use by customers resident at that scheme.
If you have a tablet, laptop or smartphone with Wi-Fi you can also take advantage of free wireless hotspots around the UK. Find your nearest Wi-Fi hotspots here.
Home Internet & Equipment
Get Online @ Home provide affordable home broadband along with discounted laptop & desktop pc's. Their special offer is for a free / discounted refurbished PC, laptop or tablet when you sign up for a broadband deal through Simplifydigital.