Home Contents Insurance
Under the terms of your agreement or lease, you are responsible for your own contents and for insuring them for loss or damage. Always do your research when looking for the right policy for you.
Why do I need it?
Your Housing Group agreement or lease does not cover your home contents so it is always advisable do your research when looking for the right policy for you.

Contents insurance is designed to help you to protect your possessions. No matter how careful you are, there's always a risk that your belongings could be broken, damaged or stolen so home contents insurance can help provide peace of mind should the worst happen.
My Home Contents Insurance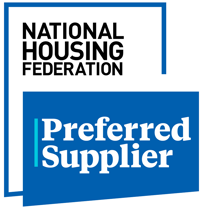 This is not the only policy available to you. There is a list of Useful Links on this page to help you find the best policy for you.  

My Home Contents Insurance is a specialist home contents insurance scheme for residents in social and affordable housing, backed by the National Housing Federation and in conjunction with Thistle Insurance Services Limited.

It's designed to protect the contents of your home such as furniture, TV, clothing, carpets, electrical items and general household goods. The insurance also covers replacement of external locks if your keys are lost or stolen and the contents of your freezer. The core cover includes personal liability insurance and also your decorations and improvements which you may be responsible for under your tenancy agreement. There are additional cover options which you can add to the core policy.

They can offer:
 - Cover for theft, water damage, fire and many more household risks
 - Cover for residents' improvements (up to £2,000 or 20% of the sum insured, whichever is greater)
 - Cover for contents in sheds, outbuildings and garages (up to £2,000)
 - Cover for accidental damage to TVs (excludes electronic or mechanical breakdown or failure)

And more.

For more information on home contents insurance or to request a call back, please visit: http://www.thistlemyhome.co.uk or call 0345 450 7288.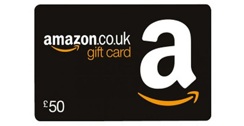 Plus, you now win a £50 Amazon voucher if you take out a new quote with them before 30 June 2020.

How to enter
Everyone requesting a call back or taking a My Home Contents Insurance Scheme policy will automatically be entered into a prize draw for a chance to win a £50 Amazon voucher.

The competition runs until midnight on the 30 June 2020.

Full details including Terms & Conditions can be found here.