If you're a leaseholder (not renting) and you want to make changes to your home, you'll need to let us know. Based on the terms of your lease, you must ask us for formal approval before going ahead.
Some examples of work we'll need permission for include:
Conservatories or extensions

A new kitchen or bathroom

A new boiler or central heating system

 

External work to the property

 

Structural work

 

Fitting new doors or windows.

 
To discuss your plans or get advice, you can contact our Commercial Transaction Team on 01925 592610. 
What we'll need from you

 
Confirmation that the contractor you intend to use is qualified to carry out this work i.e. Gas Safe or NICEIC (electrical works) registered. 

Copies of plans/drawings for the intended work (for structural changes and extensions), together with the appropriate planning permission or building regulation approval.
Before going ahead
Funding 
If you're intending to remortgage or apply for a secured loan to pay for the work, you'll need formal approval from us before any loans can be completed.  
Insurance 
If the improvements are of a fixed nature and likely to be covered by our buildings insurance, we advise you to contact your insurer directly to make sure that the work you're doing is covered by the policy. 
If you need to make a claim in the future and it's found that this is a result of the work carried out, it may affect any settlement you receive.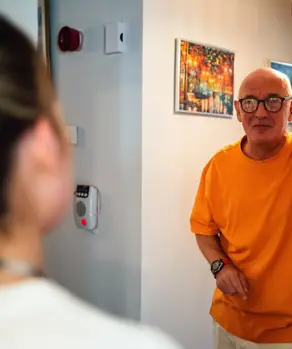 After work is completed
Keep your documents
Keep any paperwork (including approvals, guarantees or certificates) relating to the improvements as you'll need them if you decide to sell your home.  
Maintenance 
We won't maintain or repair any additions to your home. So make sure you're happy with the contractor before work starts. 
Future impact 
If you've made changes to your home (for example, turning three bedrooms into two) be aware that we, or a future buyer, might ask you to return the property to its original layout before you sell it. This is because the work may have reduced the value of the property.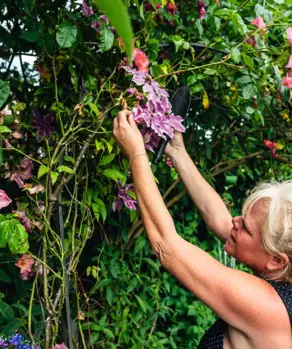 How to apply for permission 

 
It's important that you get our permission before you make any changes, otherwise you could be in breach of your lease. This may prevent you from being able to sell your home or secure a further mortgage on it. 
You can apply for permission through Your Home Hub. You'll be asked to provide details of your plans, including: 
Any planning permission or building regulations required

 

Details of the building contractors you intend to use

 

Consent from neighbours (

party wall agreement

)

 

Information on any impact the work could make to the services in the building (if you live in a flat).

 
If we're happy with the plans, we'll grant permission on condition that you pay for the work, and it's done by a reputable builder. 
You don't need our permission to decorate or carry out simple repairs.