Coronavirus


PLEASE CLICK ON THE BUTTONS ABOVE FOR FURTHER INFORMATION

Unless you are carrying out the following activities, you should not leave your home:
 - Food shopping for essentials
 - GP, Hospital or Prescription needs
 - Caring for a vulnerable person
 - Essential work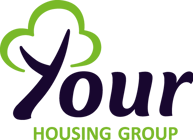 As I'm sure you can appreciate, we are experiencing very high volumes of calls at this time, so if you can contact us via webform then please do so. We are working with a much smaller workforce, in order to protect as many people as possible, so again, we appreciate your patience.
Contact Details
Telephone: 0345 345 0272
Webform

Financial Support
If you query or concern is with regards to rent payments, we are still on hand to offer advice and support where we can. We are mindful that some of our customers may be impacted financially by the current situation, so if you are worried about not being able to pay your rent then please contact our Income Team as soon as possible who can discuss options with you. 

We can also offer support with all benefits, as well as what you may be entitled to if your circumstances have changed. If you have a payment plan with us already and want to amend this, then again, please get in touch with us so we can discuss this.

Welfare Calls
We are aware that many of our older residents, and those under 65 who are vulnerable due to health concerns, may need some extra help right now. We don't want anyone to feel alone, so we are making personal phone calls to ensure that those of you in need of a little extra support, have all you need.

• We will talk with you and make sure that you are OK
• Ask whether you need any food / medicine collection
• Get in touch with your family or next of kin and let them know how you're doing
• Signpost you to other places to get help and information, if you need it

You can also feel free to just have a chat and tell us if, and when, you might want us to get in touch again.

In the meantime, and until we are all operating at a normal level again, we want to ask you all to protect yourselves and each other. Our priority is keeping you, our residents, and our colleagues safe during this difficult time.

Please continue to follow all government advice and stop all 'non-essential contact and...all non-essential travel.'  This page will be continually updated, as well as our social media channels; Facebook and Twitter and please, stay safe.